PURE Property Management – Silicon Valley Office
RENTAL GUIDELINES
Thank you for your interest in a PURE Property Management property. Please carefully review the following guidelines before submitting your application. Applicants are strongly encouraged to speak with one of our team members prior to submitting an application as the screening fee is non-refundable. If you have questions, call our office or email us at siliconvalley@purepm.co.  
To complete a rental application, you must be prepared to provide 5 years of residential history as well as contact information for your rental references. You will also be asked to provide information on your monthly income, and please note that most properties require applicant combined gross income to be at least three (3) times the monthly rent amount. Please complete the application in its entirety; missing information (including rental references and income verification attachments) will delay the processing of your application.
Although we generally can successfully process applications within one to two business days, the most common reasons for delay are missing information on an application, lack of supporting documentation for income verification, and inability to verify housing references. If you need to submit paystubs or supporting income documentation, please send it to the application processing team – siliconvalley@purepm.co 
Each resident over the age of 18 must submit a separate rental application.
GENERAL GUIDELINES
1. We do not rent sight unseen. For your protection, we require that you inspect the interior of the unit of your choice carefully to ensure amenities listed are actually present.
2. All individuals 18 years of age or older (or emancipated minors with written proof of legal emancipation) who will reside at the property must complete a separate application. Missing or incomplete information will delay or prevent verification and result in the denial of your application.
3. We require a $52.00 screening fee. The screening fee must be paid by credit card online.
4. Allowable occupancy is 2 persons per bedroom plus 1 additional person per unit.
5. You must submit a current, government-issued photo ID along with your completed application.
6. Co-signers (guarantors) are subject to Property Owner acceptance and may be considered for deficiencies in credit, income, and rental/mortgage history requirements only, must meet all financial areas of the guidelines, reside in California, and must have a minimum gross monthly income equal to four times the monthly rent.
7. All properties are non-smoking.
8. All applications must be submitted online.
9. We use a third-party pet policy service, all applicants must create a tenant-only or a pet/animal profile. Applicants should please go to this link: https://rec.petscreening.com/ (Cut and paste into your browser).
CREDIT GUIDELINES
1. A credit report will be obtained for each applicant (we do not accept credit reports from outside sources).
2. The following FICO scores will be required:
a. Minimum FICO scores of 625.
b. Applicants who do not meet the FICO/credit guidelines due to having little or no established credit history, but who otherwise meet the screening criteria, can submit a Co-Signer application, if property allows for a co-signer.
3. Any unpaid collections, judgments, or outstanding balances related to an existing or previous rental property will result in the application being denied.
4. All Bankruptcies less than seven years old must be discharged.
INCOME GUIDELINES
1. The combined applicants Gross Monthly Income must equal three (3) times the monthly rent.
2. All income must be legal, verifiable in writing, and paid directly to the applicant or a representative of the applicant. Acceptable forms of income verification include, but are not limited to, the following:
a. W2 Employees: Copies of the most recent year to date paystub. Handwritten paystubs must be supported by bank statements reflecting the deposits. A Verification of Employment (VOE) will be required.
b. Self-employed: IRS 1040 (first two pages of the most recent tax return) and Schedule C (profit and loss statement of the most recent tax return). 3 most current bank statements supporting the income. We will use the most recent tax return net income + depreciation divided by the number of months reported. A CPA prepared and signed Profit and Loss statement will be considered in lieu of the income reported on the most recent Tax Return. Applicant(s) that hold a job that is based mainly off of tips, bonuses or commissions will be considered self-employed;
c. Proof of child and/or spousal support payments.
d. Proof of social security income, disability or other government income.
e. Proof of retirement or trust fund income.
f. Current offer letter for income/employment verification.
g. Proof of assets that show at least 3 times the annual market rent of the home; or
h. Any other written proof of legal, verifiable income paid directly to the applicant or a representative of the applicant.
RENTAL and/or MORTGAGE HISTORY GUIDELINES
1. We require written or verbal Verification of Rent (VOR) or Verification of Mortgage (VOM) on all applicants. Family members will not be considered landlords for the purpose of completing a VOR. Rental references are considered unverifiable if, after three working days, your landlord has not returned our phone calls, emails or faxes.
2. Positive Rental or Mortgage History is defined as follows:
a. No more than 1 late payments or 1 3-Day Notices to Pay or quit per each 12 month period.
b. No more than 1 NSF check per each 12 month period.
c. No outstanding balances owed.
d. No default and/or breach of a lease.
e. No more than 1 disturbances, complaints or lease rule violations during each 12 month period.
f. No evictions or foreclosures during the last 7 years
3. The following Rental or Mortgage History Verification will result in an automatic denial:
a. More than 1 late payments or 1 3-Day Notices to Pay or Quit per each 12 month period.
b. More than 1 NSF check per each 12 month period.
c. Outstanding balances owed on previous rentals.
d. More than 1 disturbances, complaints or lease rule violations during each 12 month period.
e. Any evictions or foreclosures during the last 7 years
CO-SIGNER GUIDELINES
1. The property owner has the discretion to decide whether they will accept a cosigner. Cosigners are accepted to offset deficiencies in income, rental history, or credit.
a. Cosigner must provide valid driver's license, passport or other government issued identification with photo.
b. Credit score must be at least 700.
c. Other outstanding credit payments cannot exceed 40% of gross monthly income (excluding proposed rent amount).
d. Gross monthly income for individual cosigner must be at least 4 times the proposed monthly rent. Proof of income must be provided in accordance with the Income Guidelines listed on this document.
POLICIES PERTAINING TO PETS/ANIMALS
Please note: PetScreening registration is a required part of the application process for ALL applicants.
To help ensure ALL of our residents understand our pet and animal-related policies, we use a third-party screening service and require EVERYONE to complete a profile. This process ensures we have formalized pet and animal-related policy acknowledgments and more accurate records to create greater mutual accountability. If you need accommodation in another way, please contact your housing provider.
If a property permits pets in the property- PetScreening charges a nominal fee for the creation of a Pet Profile for a household pet. This is a separate charge from the rental application fee. There is no ($0) charge for an assistance animal accommodation request and no ($0) charge for the profile created for tenants without a pet/animal. Please get started by selecting a profile category on our landing page: https://rec.petscreening.com/
If a property does not permit pets in the property- Please visit https://purenorthbay.petscreening.com/ to complete a No Pet Profile. There is no ($0) charge to complete a No Pet Profile, which will complete your screening and review process. Completion of this process is required for your application to be considered complete. Applications received without a completed Profile will not be considered complete. Assistance Animal accommodations will be considered upon request, with no ($0) charge for the profile created for an Assistance Animal. Please visit https://rec.petscreening.com/ to complete an Assistance Animal Profile and begin the accommodation request.
PURE Property Management excludes the dog breeds outlined in the list below. PetScreening will assign a "0" FIDO™ score to these animals, and these animals will not be permitted to reside on-premises.
Akita
American Bulldog
Chow
Doberman
German Shepherd
Husky / Siberian Husky
Malamute
Mastiff / Bullmastiff
PitBull / PitBull Terrier / American PitBull Terrier
Presa Canario
Rottweiler
Staffordshire Terrier / American Staffordshire Terrier
Wolf / Wolf Dog / Wolf Hybrid
Any mix or combination of the above listed breeds
RESIDENT BENEFITS PACKAGE (RBP)
The Resident Benefits Package (RBP) delivers savings and convenient, professional services that make taking care of your home second nature. By applying, Applicant agrees to be enrolled and to pay the applicable cost of $39/month, payable with rent. Your RBP may include, subject to property mechanicals or other limitations:
– HVAC air filter delivery directly to your door approximately every 90 days.
– A resident rewards program that helps you earn rewards for paying your rent on-time.
– Credit building to help boost your credit score with timely rent payments.
– $1M Identity Protection for all adult leaseholders.
– 24/7 online maintenance reporting.
– Online Portal: Access to your account, documents, communication and payment options.
– One-time late fee forgiveness.
– Resident Liability Insurance Policy.
NOTE: The total monthly cost of the Resident Benefits Package is all-inclusive, and no discounts will be given if any element of the package is unavailable due to a lack of HVAC or another limitation at a specific property. Residents providing both liability insurance and renters insurance (including naming the property management company as the additional insured) may choose option 'B' which is $27/month, payable with rent.
SECURITY DEPOSIT REPLACEMENT PROGRAM (SDRP)
For REDUCED move in costs, talk to us about our Security Deposit Replacement Program!
—
Should we be unable to verify any of the information on any application, if the application is incomplete, or if any of the statements are found to be false, the application, and any grouped applicants, will be denied. If an application is denied, you may reapply after 90 days from the date of the denial. However, if the denial was based on lack of receipt of verifications, we will reconsider the application prior to the 90 days upon request of the applicant. Completed applications are processed as quickly as possible and in the order in which they are received. The first completed qualified application which meets the property's screening criteria will be offered the property for rent. Applications will not be pre-screened.
Once an application has been completed, you will be notified of the result via mail or telephone. An approved application does NOT guarantee you a unit. An approved application will only determine your eligibility to rent the unit you have applied for and will be good for 90 days. If your application is approved and your move in date is set for more than 3 business days, you will be required to pay "move in monies" (1 full months rent + security deposit) via online tenant portal and sign you rental agreement within 2 business days of acceptance. Should your move in date take place within 3 business days, you will need to complete a Holding Deposit Agreement and pay "move in monies" in the form of a cashier's check or money order only. We prorate the second month of move in. Should you decide to not rent the unit, we will deduct and retain from the Holding Deposit lost rental damages as set forth in the Holding Deposit Agreement.
Applicant understands that the property you are applying to rent is to be rented in its current state and condition and that no promises have been made by the Property Management Company for any additional improvements beyond what Applicant viewed at the time of showing or has been agreed to by all parties in writing (the term "showing" includes personal viewings, viewings by Applicant's representative or via FaceTime or other video application). Carpets have been, or will be, professionally cleaned prior to move-in. Necessary painting has been, or will be, completed prior to move-in.
THE FOREGOING ARE THE REQUIREMENTS THAT AN APPLICANT MUST FULFILL TO QUALIFY TO RENT A PROPERTY MANAGED BY PURE PROPERTY MANAGEMENT. IF YOU DO NOT AGREE WITH ANY OF THE FOREGOING, PLEASE DO NOT SUBMIT AN APPLICATION.
I hereby irrevocably authorize PURE Property Management to keep a copy of the application and all documents submitted. Your application submission is your signature of your agreement to the above.
The Screening Fee pays for the following cost incurred by PURE Property Management:
Actual cost of credit report, unlawful detainer (eviction) search, and/or other screening reports. – $11.00

Cost to obtain, process and verify screening information (may include staff time and other soft costs) – $41.00

Minimum Cost to PURE Property Management $52.00

Paid Third Party Verifications, such as the Work Number, are the applicant's financial responsibility and are not covered in the $52.00 screening fee.
Application fees are non-refundable after an application has been screened. For information about how to obtain copy of your screening report please visit https://www.appfolio.com/consumer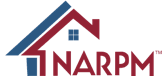 "Cras malesuada fermentum sollicitudin. Ut at nunc ut lectus interdum consectetur et quis erat. Etiam vel lacus ex."
PURE Property
Management
Los Gatos Office
15495 Los Gatos Blvd
Suite 9
Los Gatos, CA 95032
DRE #02124826
PURE Property
Management
Santa Cruz Office
555 Soquel Ave Ste 220
Santa Cruz, CA 95062
DRE #02124826